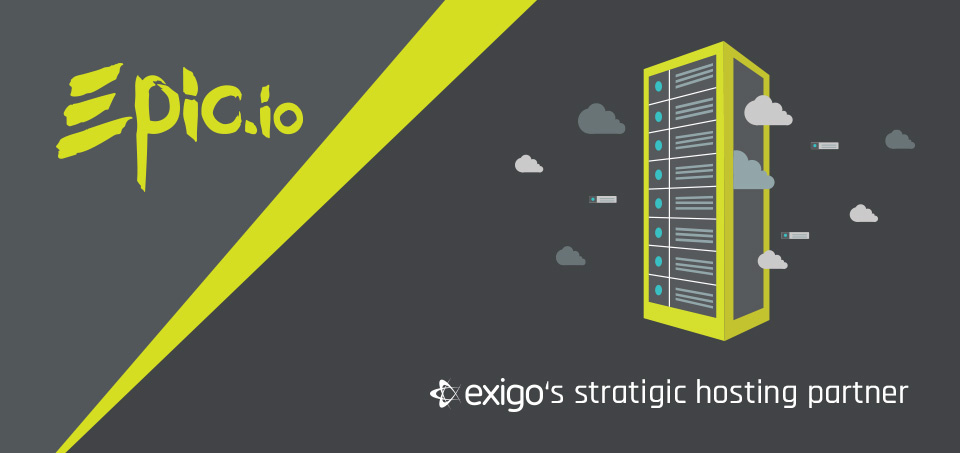 Meet Our Strategic Partner, Epic.io
Epic.io is a Hybrid Cloud Solution offering Colocation, Cloud Hosting and Managed Services that allows you to choose which service works best for your company or provide you a custom solution.
Epic.io has spent the last eight years in the data center industry and they have developed their hosting platform from the ground up, ensuring their clients have access to their data, the most reliable hosting, and the most innovative monitoring tools available. With their web portal, mobile app, or API, you can monitor and manage your infrastructure from anywhere.
Epic.io's comprehensive service offerings include: virtual machines, bare metal servers, colocation with remote hands, firewalls, load balancers, uptime monitoring, SQL/server monitoring, alerting services, reporting, failover services, DNS management, and managed services.
By partnering with Epic.io, Exigo clients receive a seamless experience during launch and throughout the ongoing relationship. The strategic partnership between both companies can reduce network costs, increase bandwidth throughput, and provide a more consistent network experience. Epic.io has a comprehensive understanding of the Exigo model and the two work closely to ensure their clients are well taken care of every step of the way.
For more information, visit their FAQ page on http://www.epic.io/, or contact their support team directly at 866.606.EPIC.