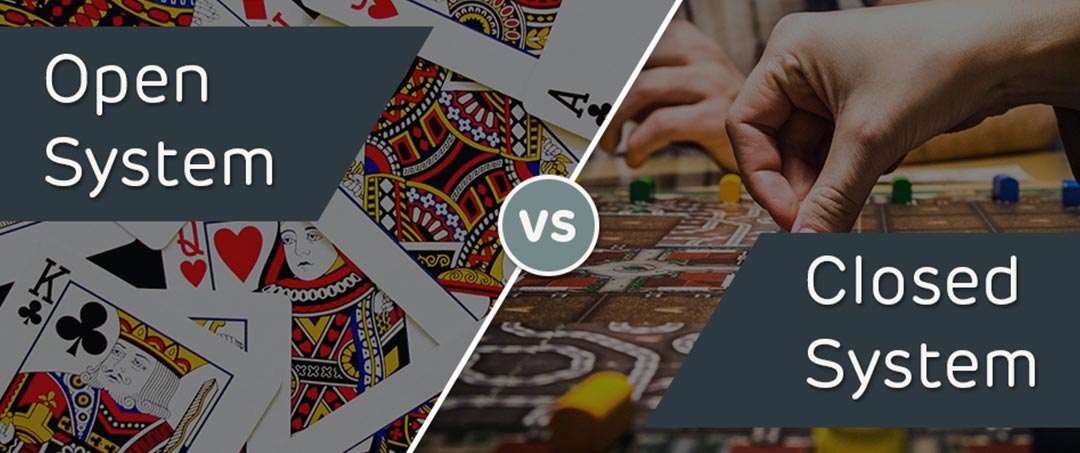 Open vs Closed System
In a world where tomorrow's technology is always here today, how can a CTO keep their company at a competitive advantage? How can one maintain a "Best in Class" level of service when an ROI is now more likely to stand for, I want to "Return Our Investment" back to the technology provider that is no longer relevant to our needs?
More than being open to the answer, an open system is the answer. It's the most "honest" system because it allows you to define what you do as best in class, while allowing others to compete against each other for the solution they can provide to your company.
There are well established and new companies continually coming to market with investments of millions of dollars in improved customer service, shipping, payment and communication systems that have become the standard of excellence our customers and distributors expect.
A growing knowledge base and competition are the two most important factors that foster technological advancement. An honest platform gives a company, regardless of their size and expertise, access to both!
So, the real question is, are you operating on an operating system that is honestly open? Honestly allowing you to dynamically change at the time you need to make a change?
Let's discuss!
Open systems by definition are not merely opposites of closed systems.
Does your current technology provider give you total freedom? Can you build whatever you want, whenever you want it? Can you integrate with other systems, and choose systems based on their features, and their pricing without incurring a significant cost in time and money from your technology provider?
In an open platform you should not be limited to or by your platform's features, because with an open platform the features are ultimately up to you to customize. Open systems interoperate better with other open systems and at Exigo, you have 150+ best in class 3rd party solutions to choose from on day 1 at no cost.
In the long run with an open platform you get more functionality, more stability, more choices.
But most importantly, a truly open system allows you to be dependent on "YOU" to write, control and connect to the platform. The platform doesn't have to be adjusted to connect to other systems and you are not beholden to the platform provider to institute those integrations and decisions.
…at Exigo you not only have controlled access to your database, your content, e-commerce and your commission engine, you control the API's that connect to the providers of your choosing…more often than not without Exigo even knowing!
This open platform philosophy and access does not come at the expense of security and data protection either.
Overcoming this juxtaposition and confliction of concepts is what makes Exigo such a role model for technology partnerships! Data protection is a cornerstone of Exigo's platform and proven by historical performance. Open does not mean open to core vulnerabilities. It means an open and intelligent design for access to critical and needed information and processes.
While an open platform means an open door to the latest technologies, it is also a door that swings both ways. Here at Exigo we like the challenge of being the "best in class" at what we do… so that you are empowered to be the best at what you do.
That is about as honest and open…as we can be!